A Pittsburgh Landmark.
Reborn.
Once home to Joseph S. Finch & Co., the last pre-prohibition whiskey distillery in the city, 129 McKean Street is being reborn.
Designed as a community gathering spot with a focus on hand-crafted food, spirits, and wares, The Distillery at South Shore will feature a restaurant with indoor and outdoor seating, a 5,000 square foot craft whiskey distillery and tasting room with walk-up access from the Riverwalk, and an eclectic multi-story artisanal marketplace with local merchants sharing their craft — not to mention a rooftop patio with expansive views of downtown Pittsburgh.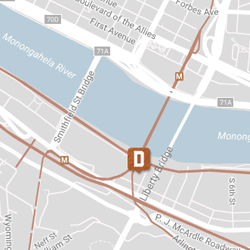 Prime Location in Pittsburgh's South Shore
Located along the Southside riverfront trail in the heart of Pittsburgh's booming South Shore, The Distillery is just steps away from two of the city's biggest residential, office, and retail redevelopment projects.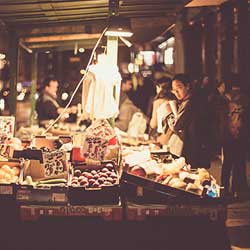 Hand-Crafted Food, Spirits & Wares
With an emphasis on craft and community, The Distillery will be home to a restaurant and whiskey distillery, as well as a multi-floor artisanal marketplace with local merchants sharing their craft.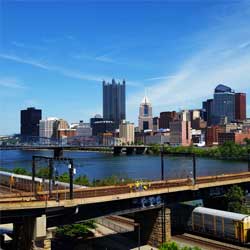 The Best Downtown Views in the Southside
The Distillery will feature a rooftop patio overlooking the Monongahela River and the downtown Pittsburgh skyline. Imagine enjoying a craft cocktail while watching the 4th of July fireworks at PNC Park!